The Consumer Brands Incubation Program helps shape founders and nurture their consumer-centric business model brands at the scale-up stage to grow rapidly and expand their market share
The Consumer Brands Incubation Program helps shape founders and nurture their consumer-centric business model brands at the scale-up stage to grow rapidly and expand their market share
From personal care products to GI-tagged products and beyond, this program looks to nurture next-generation consumer-centric business model brands at the scale-up stage of development (ARR more than 30 Lakhs) to create impact.
This program supports startups catering to consumer needs spanning the following sectors: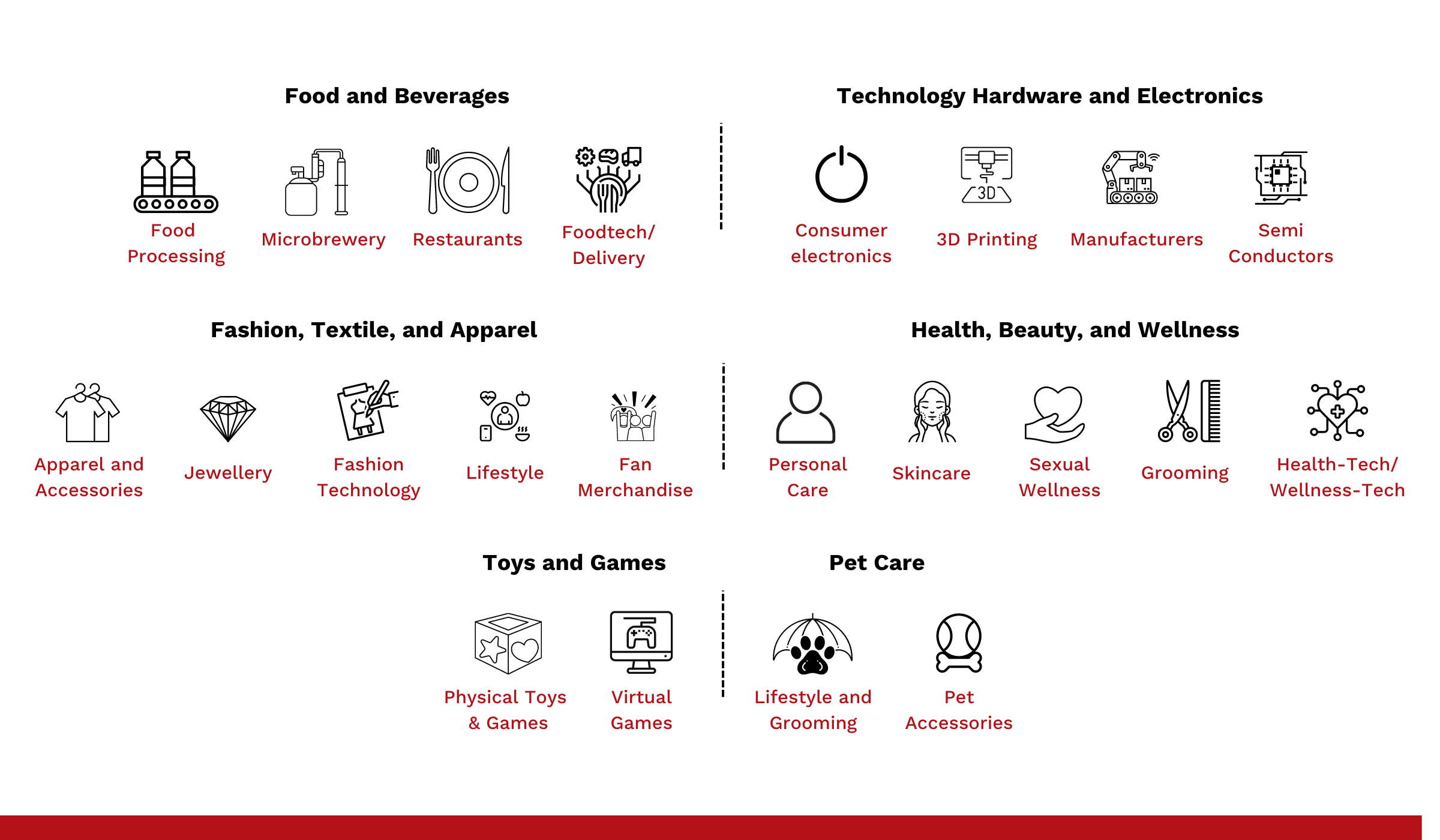 Why choose the Emerging Consumer Brands Program?
Select startups will have the opportunity to participate in a 6-month program targeted towards validating product-market fit, validating unit economics, planning for capital and cash flow, creating clear market positioning, and increasing customer adoption.

Mentoring sessions with industry experts

Hands-on guidance from IIMB Faculty.

Access to capital/funding

Marketing Strategy and Branding


Access to NSRCEL's Startup Kit and vast Partner Network



Recurring revenue run rate

Commitment to building a long-lasting brand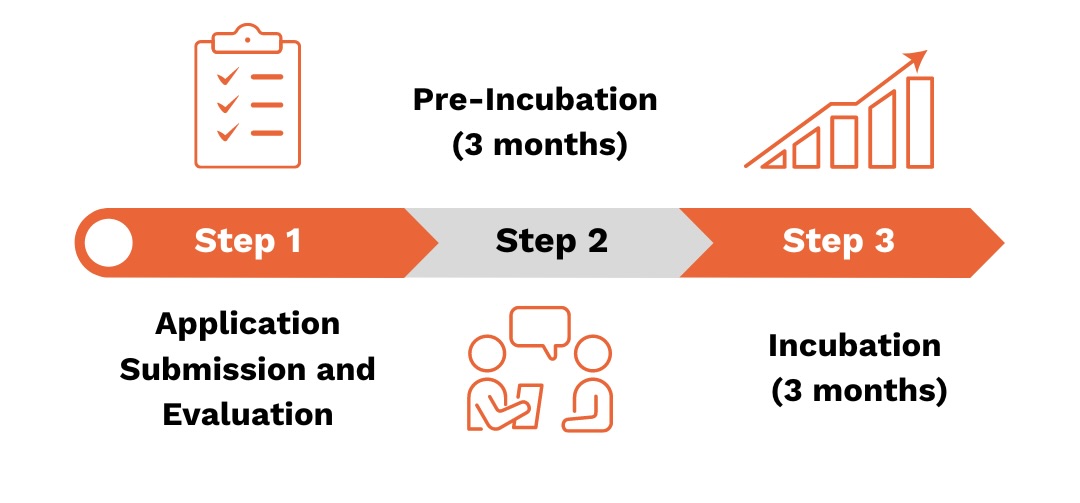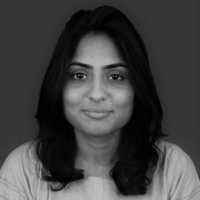 Aarti B Iyer
Marketing and Business Strategist, Co-Founder at M2 Games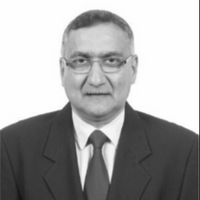 Chand Das
Angel Investor and Leadership Coach
Dr Bhaskar Harita
Consultant, Founder and Advisor at Cita.ai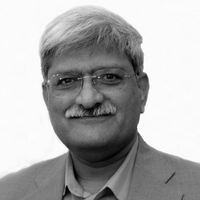 Gopal Rao Addanki
Consultant VC and Member of the Board of Advisors, United Efforts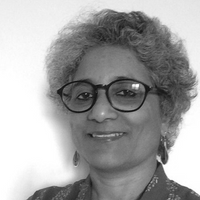 Mini Muralidhar
Ex-VP at Oracle Financial Services Software Ltd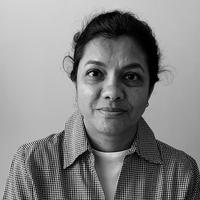 Prapulla Sandeep
Consultant, Ex-Director and SBU Head at Cognizant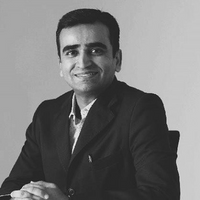 Dharmender Khanna
Angel Investor, EX-VP at SSIPL Retail Ltd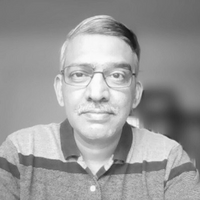 Vivek Srinivasan
Family Businesses and SMEs Consultant, Founder at Gradior Consulting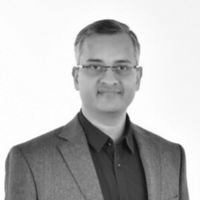 Krishna Dorai
Angel Investor, Chief Merchandising Officer at AJIO.com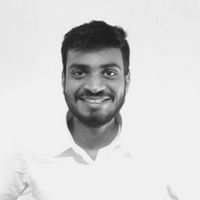 Anurag Singh – Co Founder, Hustlemad
Building a brand & growing a business was at times challenging with no sounding boards or peer group. There was no shared knowledge pool to draw from & being part of the program has changed that. Better accessibility to industry resources, information about best practices & a helpful and committed network have changed our mindset & some of the ways in which we work. We have made some interesting connections and look forward to being part of this community.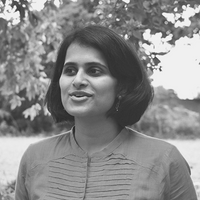 Namrata Rai – Founder, Loyora Play
Right from experiencing a lack of demand, ineffective marketing, gaps in terms of knowledge and skill, troubles in maintaining productivity, and effective financial and time management – I've seen it all. But, after joining the Emerging Businesses Incubation Program at NSRCEL, I've been able to overcome these hurdles, and tap into the right set of insights and create a detailed business plan that covers areas such as marketing, staffing, finance, and sales.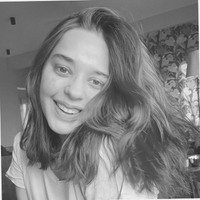 Yushika Jolly – Co Founder, Paradyes
This program seemed like the best opportunity as I knew it would allow me to expand my network and connect with like-minded entrepreneurs. For Paradyes to grow, it was essential that I had to interact with leading industry experts and the Emerging Businesses Program offered the same. We were also able to venture into a new segment by increasing our production capacity and functioning more effectively and efficiently. The Program gave us a headstart to thrive and create new products. 
Who is eligible to apply?
Consumer brands with an annual recurring revenue (ARR) of more than INR 30 Lakhs
I have applied in the past for a different program. Can I apply again?
Sure, but to improve your chances of selection, do highlight additional information on the progress you have made since your previous application.
When can I apply?
The applications are now open. You can apply for the program here.
What can I expect from the program?
We work on all aspects of an entrepreneur and venture journey with a need-based approach.
What does NSRCEL expect from you?
We expect you to be an active participant in all the efforts we put to nurture your venture.
What is the duration of the program?
The cohort lasts 6-9 months (with a pre-incubation period of 3 months and an incubation period of around 3 to 6 months). Post successful completion of the program, you will be a part of the NSRCEL Ecosystem
Does the program focus on specific sectors or geographies?
The upcoming cohort will be focusing on sectors including:
1. Food and Beverages
2. Fashion and Apparel
3. Health, Beauty, Wellness, and Others.
Additionally, we invite applications from startups across the country.
Where will the program take place?
The program takes place in a hybrid format with physical events/meetups often taking place in Bangalore or other cities.
Will my startup get funding in the process?
The program does not ensure funding for your enterprise. You will have access to opportunities to pitch for grants and connect with VCs within NSRCEL's vast network.
My question is not answered here. What do I do?
We will reply to all your queries within 24 hours of emailing us at nsrcel.consumerbrands@limb.ac.in.