Goldman Sachs 10,000 Women
Helping established women entrepreneurs scale up their business ventures
Goldman Sachs 10,000 Women is a global initiative that fosters economic growth and development by providing women entrepreneurs around the world with business and management education, mentoring and networking, and access to capital.
The program was founded on the belief that investing in women entrepreneurs leads to economic growth and stronger communities. Since 2008, 10,000 Women has been successful in training and empowering over 10,000 business women  across 100 + countries. 
The participants will not be charged any course fee for the program, as it is fully funded by Goldman Sachs.
The program is geared towards established women entrepreneurs  looking for support to scale their ventures, who own or run small and medium-sized enterprises (SMEs) who meet the following requirements:

A key decision maker in a senior leadership (CEO/COO/President)

Owner or co-owner of the venture

The business should be operational for at least one year

Should be open to accessing external sources of capital to scale

Must have at least 3 employees

Annual turnover should be between ₹30 lakhs and ₹30 crore

Should not have previously participated in 10,000 Women
Over the course of three months of sessions at the IIM Bangalore campus, entrepreneurs will enhance their knowledge and managerial skills with aim of scaling up their businesses. The business knowledge covers all aspects of running the business such as building and implementing strategies, spotting opportunities, accounting and finance, optimising operations, going digital and marketing, as well as negotiation, decision making and leadership. 
Entrepreneurs will also engage in growth groups to build valuable networks with their peers from across the country and gain insights through shared experiences and knowledge exchange. 
Mentoring is a crucial aspect of the program that enables the entrepreneur will be able to optimally apply their learnings optimally while addressing other challenges of their ventures. They will be matched with experts and professionals from diverse industries on the basis of the challenges and pain points with the objective of identifying roadmaps to resolve such challenges and grow in the process. 
The Business Growth Plan (BGP) is a strategically drafted document as it serves as a roadmap for participants to run their ventures for the upcoming years. It helps the entrepreneur with fundamental business growth aspects, namely, take a step back and look at the current status of the business, identify the goals for the short and long run and build strategies to scale up and expand. 
The journey of the entrepreneur does not end with the completion of the program but is an entryway to the alumni community. The alumni will continue to engage through bootcamps, conclaves, city meet-ups, mentoring sessions, community access, workshops, and webinars. They become part of the larger Indian alumni as well as the global community over time. Further, the entrepreneurs will be able to track their own growth through monitoring and evaluation. 
The portfolio support is directed towards the entrepreneurs completing the program this year, where they will be supported through 1-1 coaching, networks connect, discussions and mentorship assistance to help them think through and to resolve their critical short term business challenges. 
The application process is online and will only take you 15 minutes. You are required to upload the scanned copy of the following documents along with the application form:
For verification of identity: Aadhar Card/Pan Card/Driving License/Passport
Ownership/Designation: Only official documents like GST Registration (will hold good for proprietorship). In case of Partnership, LLP and Pvt Ltd -Partnership Deed/MoA/ AoA is acceptable.
For Revenue: Revenue certificate or P&L statement is acceptable
Final selection for the programme will be made through an interview round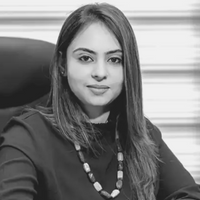 Amanat Kagzi – Founder, Fit Mantra
Right from economics to finance, strategy to marketing, and much more, I was able to avail guidance from industry experts across the board – which I, being a part of the Healthcare space found to be very helpful. I'm now able to analyze better, plan ahead and move towards the path of scaling my business!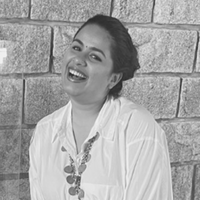 Sameeksha Shetty – Partner, Hayka
The program was instrumental in validating my ideas and changing my perspective towards business. The inclusion of world-class mentors and faculty was exactly what we needed to help us understand our skin in the game. Access to a quality network of women came in as a cherry on top!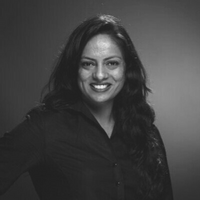 Vandana Vijay – Founder, Offbeat_Tracks
Goldman Sachs 10,000 Women was one of the most enriching experiences I've been through. Goldman Sachs 10,000 Women enabled me to network with dynamic women who run and own businesses from across the country. The classes were highly informative and very engaging.
What to Expect from the Program