India's largest social impact incubator.
We incubate For-Profit & Non-profits for impact
The first non-profit incubation program for social impact ventures
NSRCEL's Impact Orbit program support Tech-enabled Social Innovations that demonstrate a potential business model to innovate, implement and create social impact, looking for scale and sustained business model.       
The program incubates early to growth stage For-profit and Non-Profit ventures with high-growth potential to build scalable models for sustained impact. ​ 
We are sector agnostic and are open to support tech innovations with a sustained social impact. Our sectors in focus include:
Circular Economy and Climate Tech
Tech-Enabled Social Innovations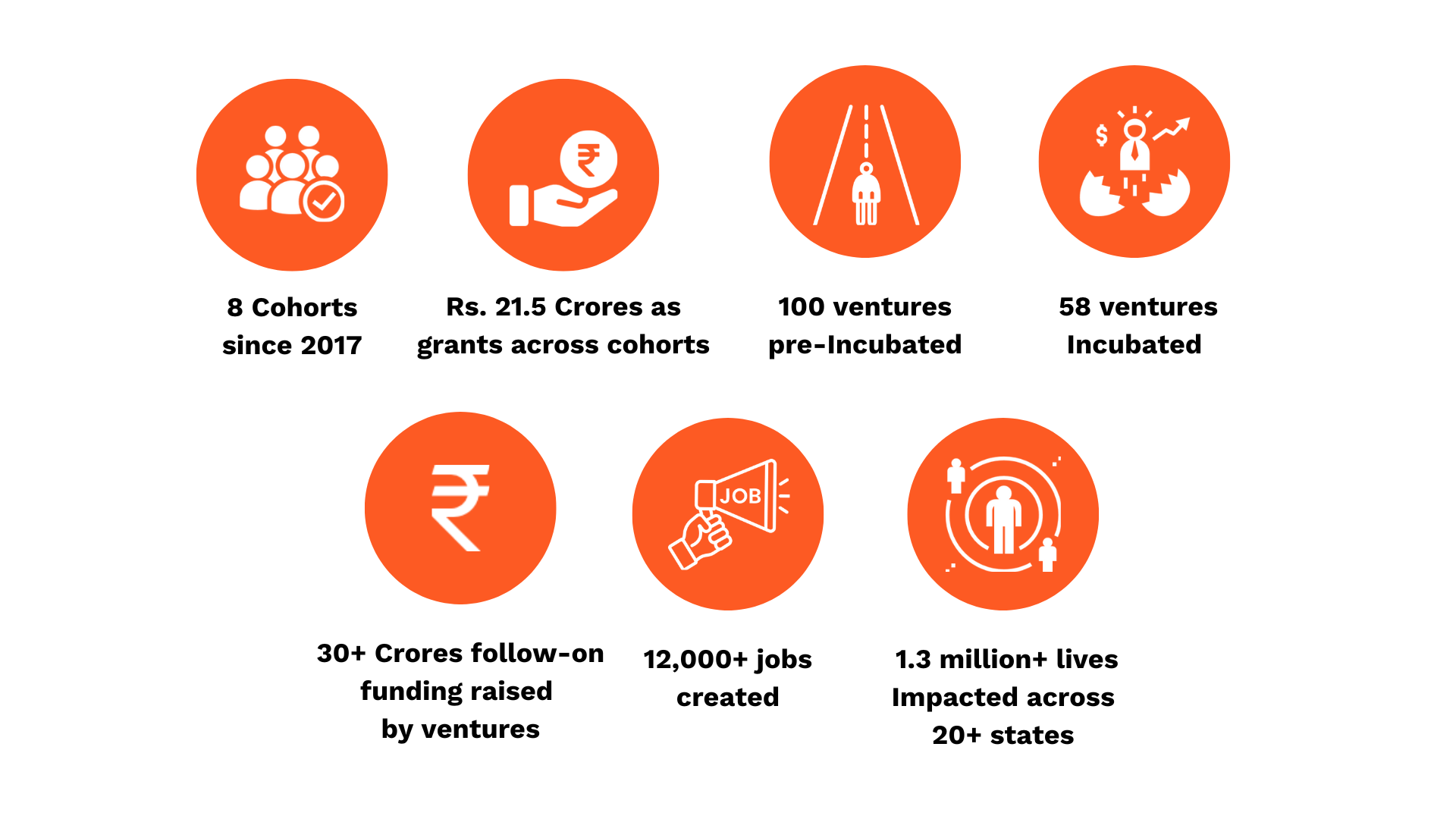 Clarity in Value Proposition and Business Models

Alternate sources of funding and Fundraising Readiness


Government Partnerships and Introductions 
Must have a registered for-profit entity or a non-profit entity  
Must be in operations for a minimum period of 1 year   
Must be at an Early Revenue to Growth stage, with a proven POC or Pilots  
Must be tech-enabled or have digitally inclusive innovations solving social problems  
Must be an Impact First venture with direct potential to impact at least 3 UN Sustainable Development Goals
Must directly impact Sustainable Development Goals and the Human Development Index
Who is eligible to apply?
For-Profit and Non-Profit Tech-enabled registered ventures that have been in operation for more than a year with a sustained social impact meeting the following criteria:
Early revenue to Growth stage, with proven POCs or Pilots  

Tech-enabled/ tech-driven or digitally inclusive innovations solving social problems  

Impact First ventures with the direct potential to impact 

at least 3 SDGs

  

Sector Agnostic with preference given to sectors directly impacting SDGs & HDIs  

Sectors including but not limited to Education, Healthcare, Livelihoods, and Environment. 
I have applied in the past for a different program. Can I apply again?
Sure, but to improve your chances of selection, do highlight additional information on the progress you have made since your previous application.  
When can I apply?
The application portal is open from 1st November 2022 to 25th November 2022. The intake happens once a quarter. You can also stay tuned to this space and our social media handles to know more about upcoming cohorts. 
What can I expect in the incubation program?
We work on all aspects of an entrepreneur and venture journey with a need-based approach.  
What does NSRCEL expect from you?
We expect you to be an active participant in all the efforts we put to nurture your venture.
What is the duration of the Incubation?
The cohort lasts for 6 months but it does not end there, you will then be a part of our NSRCEL ecosystem. 
Does the program focus on specific sectors or geographies?
We consider applications from across all sectors and geographies across India. 
Where will the program take place?
The program takes place in a hybrid format, most of the engagement will be virtual with physical events/meetups often taking place in Bangalore or other cities.
Will my startup get funding in the process?
The program does not ensure funding for your enterprise at this point in time, we will keep you posted on this over the period of incubation. Through the program, you get to pitch for grants and access connects to various VCs within NSRCEL's vast network.  
My question is not answered here. What do I do?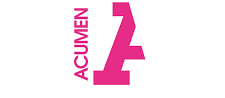 Submit Your Application Here