The entrepreneurial ecosystem thrives on innovation and constant interactions between startups, industry experts and other key ecosystem enablers. In line with our pursuit of building a founder-first ecosystem, we've hosted several key players at NSRCEL over the past two months through our various events aimed bringing together a diverse community of entrepreneurs, investors, and industry experts, creating an environment conducive to collaboration, learning, and growth. Here's a look into all that we've been upto over the past two months:
Heading into the Impact Orbit!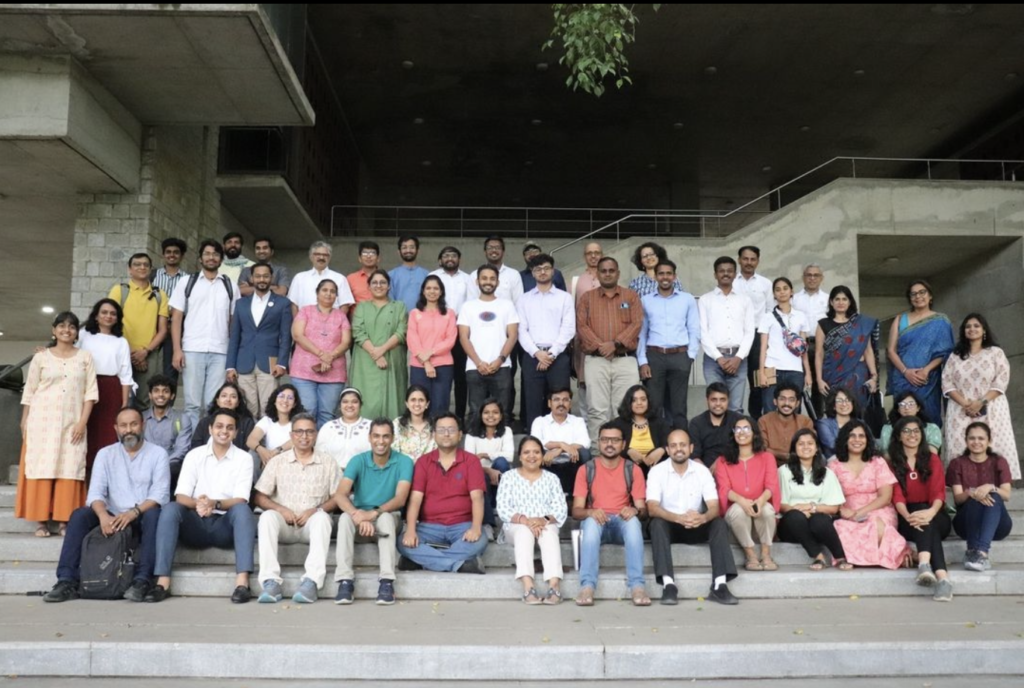 We welcomed 50+ Impact Entrepreneurs across spaces including Waste Management, Recycling, Sustainability, Green- Tech, Alternative Packing, Education, Livelihood, and much more at the IIMB campus for the introductory Impact Orbit Bootcamp.
With discussions covering a broad area of subjects ranging from scale thinking, legal do's and don't's for social ventures, working capital management, branding, and storytelling, this two-day interaction brought together social impact entrepreneurs, senior leadership from Capgemini and other key players from the impact ecosystem.
Summing it Up – Unlearning, Relearning and Reflecting at NSRCEL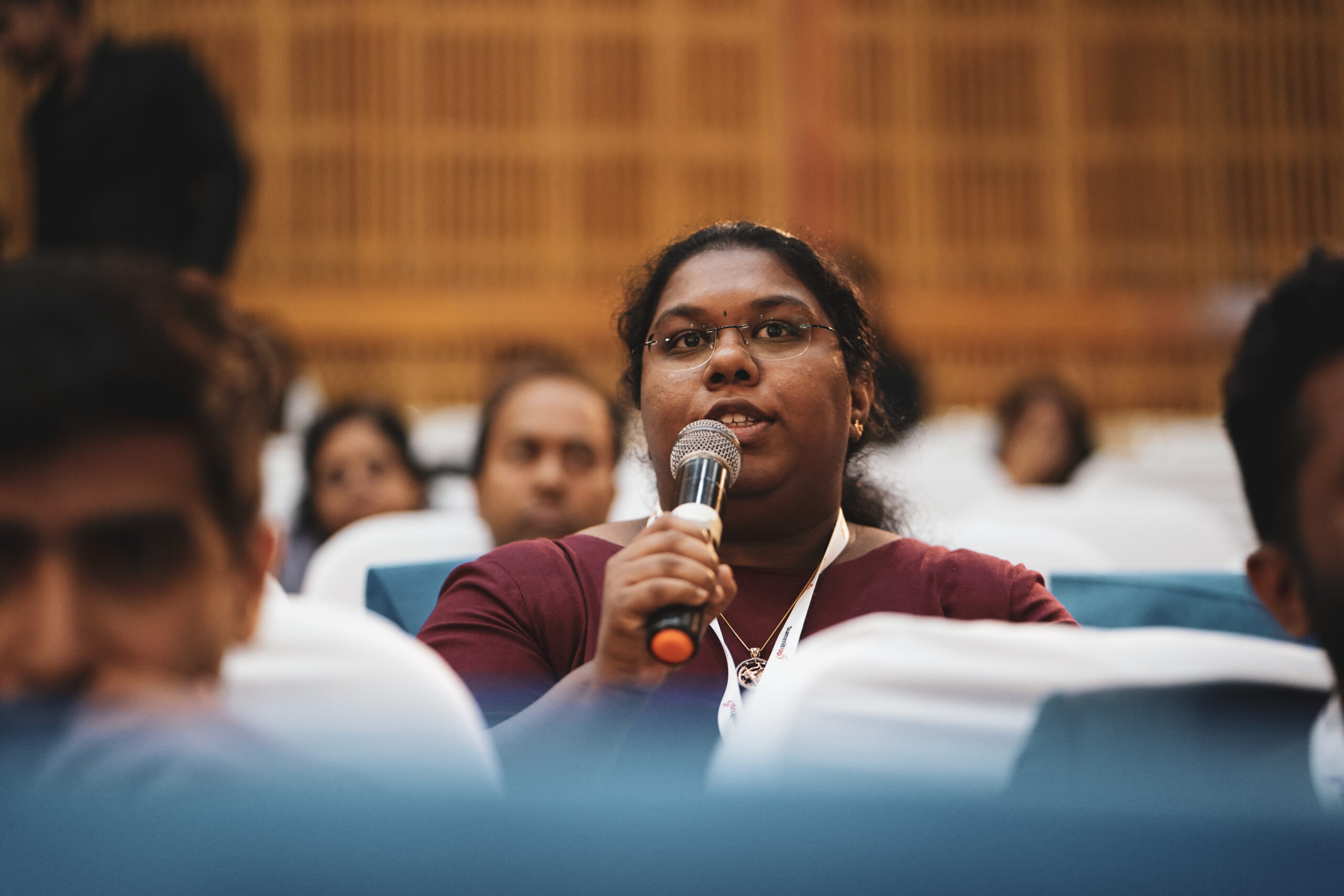 Earlier this month, we hosted SummitUp – the Entrepreneurship Summit at NSRCEL. With 30+ speakers spearheading conversation spanning 4 broad themes, this summit gave our audiences a space to pause, reflect and reimagine entrepreneurship.
Earlier this month, we hosted SummitUp – the Entrepreneurship Summit at NSRCEL. The summit brought together entrepreneurs, government representatives, policymakers, academicians, incubators, VCs, and experts who deliberated on addressing the burning issues in entrepreneurship and providing a holistic and global perspective for founders. This year, SummitUp was centered around themes including entrepreneurship environment, gender lens, incubation ecosystem, and creating change at scale.
With 350+ participants and 30+ speakers, this summit gave our audiences a space to pause, reflect and reimagine entrepreneurship.
Notable speakers at the event included:
Mukesh Bansal, Co-founder, Myntra and CEO, Cult.fit
Ganesh Balakrishnan – Co-Founder, Flatheads
K Ganesh – Founder, GrowthStory, Promoter– BigBasket, Portea, HomeLane
Ankita Vashistha – Founder, StrongHer Ventures and Saha Fund
Prof. Dalhia Mani – Associate Professor – Entrepreneurship, IIM Bangalore
Sharad Sharma-Co-Founder, iSPIRT Foundation
Abhimanyu Saxena- Co-Founder, InterviewBit and Scaler
Rashmi Bansal-Author and Visiting Professor, Ashoka University
Mekin Maheshwari-Co-Founder, Global Alliance for Mass Entrepreneurship (GAME)
Prof. Sourav Mukherji – Professor, Organizational Behavior & Human Resources Management, IIM Bangalore
Kumar Anurag Pratap – Vice President & CSR leader, Capgemini
Ankit Agarwal – Founder, Phool.Co
Kickstarting Entrepreneurial Growth at Launchpad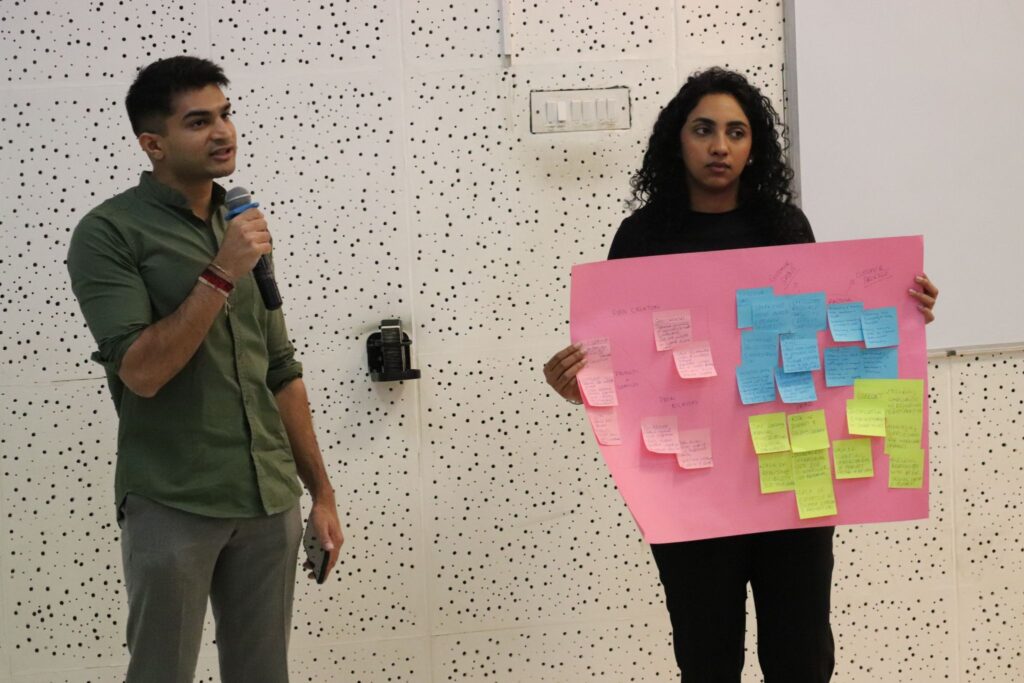 This month, we welcomed 44 startups from cohort 24 of Launchpad for a bootcamp at NSRCEL. This immersive bootcamp brought together a diverse group of founders from across the idea, prototype and early stages for a two-day engagement packed with interactive sessions aimed at helping these founders understand their target customers and navigate through value mapping for their respective ventures. These budding entrepreneurs also gained valuable insights into overcoming challenges and persevering in the face of adversity. The startups also had an opportunity to connect and network with like-minded individuals, thus fostering a platform for future collaborations, potential partnerships, and shared learning experiences.
NSRCEL AT HYDERABAD AND KOCHI!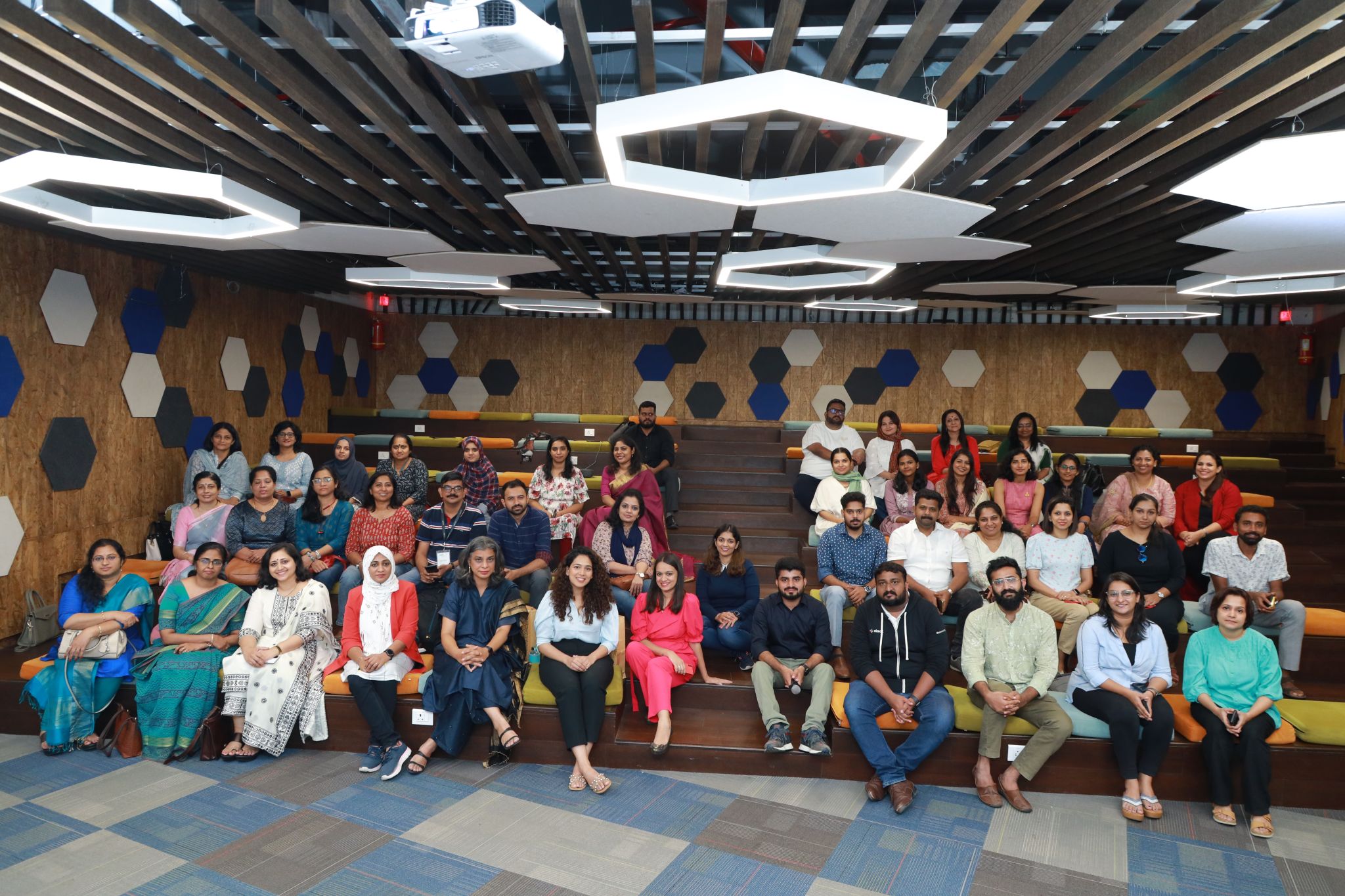 NSRCEL also hosted its community of entrepreneurs in Kochi and Hyderabad for a Founders' Meetup this month.
Kicking off this engagement with a meetup at IIIT Hyderabad, we welcomed entrepreneurs across sectors and stages for an interaction with Dodla Silpa Reddy – Founder, Honest Milk Co and Yeshoda Karuturi – Co-founder and CEO of Hoovu Fresh, that touched upon the importance of staying true to the core of one's business and cracking the code for revenue and growth hacking

Taking the power of community and conversations ahead was our Founders' Meetup at Kerala Startup Mission, Kochi where this conversation with Hinshara Habeeb, Co-Founder of Manetain Store, took our audiences through the importance of storytelling and community building for a startup founder. The session was followed by an interaction with Shalini Chhabra, Managing Partner, 3i Partners and Mentor at NSRCEL who enlightened startup founders on the critical aspect of fundraising.

Through these meetups, NSRCEL aims at equipping its network of alumni with a founder-first community that puts growth above all.

Driving Entrepreneurship across Rural Karnataka with Swavalambane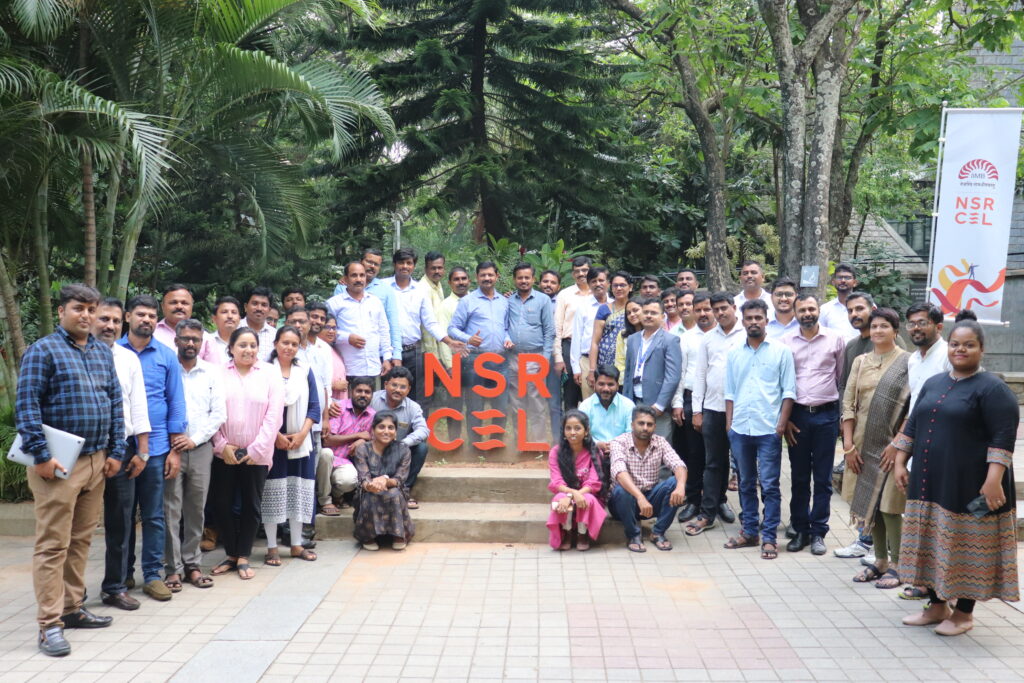 NSRCEL hosted members from the Government of Karnataka's Karnataka State Rural Livelihood Mission at the Swavalambane Workshop earlier in May 2023! 
Bringing in 50+ members from the Karnataka State Rural Livelihood Mission team, this workshop aimed towards bringing together entrepreneurs and enablers across the rural entrepreneurship ecosystem, to chart out roadmaps for best practices towards further enhancing this ecosystem.

With sessions aimed at giving our audiences an overview of the program roadmap of the Swavalambane Program at NSRCEL and demystifying business plans, Distribution Channels, finances, and branding with reference to rural entrepreneurship, the NSRCEL team, along with entrepreneurs working closely with rural communities shared their learnings and insights through these interactions.
Technology and Beyond with the Women Startup Program 
Aimed at fostering innovation and providing practical guidance to participants in the rapidly evolving technology landscape, we hosted founders from the Women Startup Program for a two-day interaction at the Technology Innovation Bootcamp!
Bringing together 100+ attendees joining us at the IIM Bangalore Campus and close to 200+ attendees joining us virtually, this bootcamp focused on themes including artificial intelligence, data analytics, web applications and much more!
The bootcamp brought the best of keynote speeches, interactive workshops and mentorship and pitching sessions held as a part of a mini-Hackathon, that essentially helped our entrepreneurs connect with peers, industry experts, and potential partners, while tapping into the nuances of technology and using the same to enhance their growth trajectories


Notable speakers at the event included:
Geetha Adinarayan.
Distinguished Engineer and Director, IBM Client Engineering, India and South Asia

Rashmi Bhatia
Tech Director – Head of Operation – Tech India, Wells Fargo
 
7) Reimagining and Redefining Human Capital with Goldman Sachs 10,000 Women 
In today's knowledge-based economy, organizations are realizing that their most valuable assets aren't just limited to physical assets or technologies, but also include human capital.
Human capital is at the core of innovation and adaptability within organizations. It's the creative minds, diverse perspectives, and collective intelligence of employees that drive the development of new ideas, products, and processes.
We hosted 150+ entrepreneurs from Goldman Sachs 10,000 Women at NSRCEL for the Reimagining Human Capital Bootcamp this month. Focussed on talent and organizational behavior, this bootcamp was a power-packed event that followed shortly after the 15th Anniversary of Goldman Sachs 10,000 Women!
These insight driven sessions took our entrepreneurs through a vast variety of topics including human as capital – beyond a cost mindset, scaling through human capital, driving performances and managing conflicts
Notable speakers at this event included:
Aman Gupta, Co-founder, boAt
Roma Bindroo, CHRO, Zepto
Suman Gopalan, CHRO, Freshworks
Prof. Srivardhini K Jha, Chairperson, NSRCEL
Prof. Rishikesha T Krishnan, Director, IIM Bangalore
Prof. Vasanthi Srinivasan, Faculty, IIM Bangalore
Antra Virmani, Head of People Experience, Thoughtworks
Nikkitha Shanker, Co-founder, Shoppre.com
Anilesh Seth, Global Capacity Center Consultant and Co-founder, GigVistas
Manorath Dhillon, CEO, Okhai
Rituparna Chakraborty, Co-founder, Teamlease
Roma Bindroo, CHRO, Zepto
Prof. Debolina Dutta, Professor of Practice Organizational Behavior & Human Resources Management, IIM Bangalore
Ankita Balotia, VP – Fireside Ventures
Equipping Startups with the Essentials
There's a lot that happens over the journey of a startup founder. Whether you are someone at the start of your entrepreneurial pursuits or have early-customers in place but are on the lookout of better ways to further scale up, startup founders are constantly on the lookout for tidbits of insights and helpful tools that can help them attain desired results effectively.
This month, we held our second edition of Startup Essentials Week; a week-long learning series aimed at delivering founder-focused insights to entrepreneurs across sectors.
With close to 1400+ attendees across 6 sessions led by partners from NSRCEL's startup toolkit, this learning series spanned across topics ranging from building customer-centric product roadmaps, technological challenges for startups, unlocking digital commerce, turning websites into lead generating machines and the implications of AI in a startup's journey.
These virtual sessions equipped our audiences with the necessary tools and strategies needed to thrive in today's competitive business landscape