Learning today isn't limited to its traditional forms of reading and watching. In today's booming ecosystem, conversations have emerged as a critical cog in the wheel of growth and innovation. What better than a series of founder-focussed events to spark those waves of conversation? At NSRCEL, we believe that conversations hold the potential to enter a world of opportunities. Here's a look into all the interactions we've hosted at NSRCEL over the past two months  
Swavalambane Challenge Fund, Bangalore and Mysore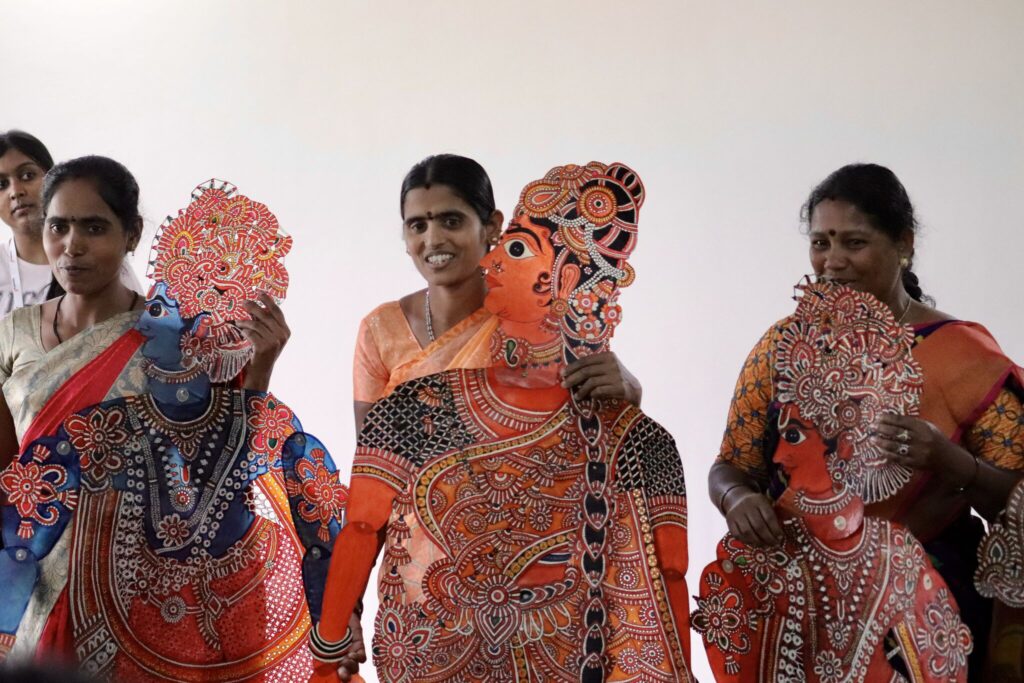 Through Swavalambane – Karnataka Rural Women Entrepreneurs Business Growth Program, we've set out to empower and enhance entrepreneurial capability among rural women entrepreneurs engaged in non-farm/non-agricultural activities in Karnataka. Over the past two months, we've gotten ahead in our pursuit of helping rural enterprises tap into their true potential and build sustained businesses that further reflect the entrepreneurial spirit of India through our series of challenge funds held across Bangalore, Mysore, Dharwad, Belagavi and Kalaburgi, Karnataka.
At the challenge fund, we welcomed close to 211+ entrepreneurs who pitched their enterprises to a panel of industry experts, government enablers, startups of NSRCEL, and the team at NSRCEL.
This challenge fund aimed at identifying and nurturing entrepreneurial talent across Karnataka, took us closer to the entrepreneurial wave taking over the state and helped these entrepreneurs identify synergies, explore opportunities, and build a stronger ecosystem across Karnataka!
Not only did our newest crop of entrepreneurs take away insights and critical feedback in terms of their product/service pitches, but they also got to be a part of conversations aimed at facilitating stronger ties with their peers and the opportunity to tap into guidance from key enablers in the space.
The Challenge Fund brought together entrepreneurs helming services and offering products ranging from toys, clothes, home décor, handicrafts, food and beverages, sustainable bags, and much more!
To us, the challenge fund wasn't merely just an event, it was a gateway to conversations – the kind that sparked opportunities, and inspiration and gave us a taste of the drive that fuels entrepreneurs across India!
Prof Saras Sarasvathy at NSRCEL   
This month, we welcomed Prof. Saras Sarasvathy, Paul Hammaker Professor, University of Virginia Darden School of Business, and Dash Dhakshinamoorthy, Founder, of StartupMalaysia.org and Co-Founder of Act 2. This interaction with Prof Saras and Dash Dhakshinamoorthy took our team through global incubation strategies aimed at giving us a broader and enriched glimpse into the global ecosystem to further nurture and empower our startup community.
In her conversation with our audience of startup founders, Prof. Saras shed light on how true uncertainty is crucial to an entrepreneur, as it deals with unpredictable situations where no amount of predictions or strategies can guarantee outcomes. She further added that this kind of uncertainty requires a different approach to decision-making, focusing more on adaptability and flexible strategies.
She also emphasized the importance of having like-minded individuals who are invested in the vision of the venture from the beginning. These committed individuals can be a source of support, and their belief in the project can attract more resources and opportunities.
Market Ignition Bootcamp at NSRCEL  
Demystifying the Consumer Retail Industry at the Market Ignition Bootcamp 2023!
This three-day bootcamp at NSRCEL is aimed at supporting and guiding our entrepreneurs through industry insights and the apt set of tools to take their retail ventures up by a notch.
With 13+ sessions focussed on areas including community building, optimized operations and supply chain, visual merchandising, packaging innovation, omni-channel strategy, and beyond, the Market Ignition Bootcamp brought together a host of entrepreneurs cutting across programs at NSRCEL, along with seasoned experts from the Consumer Retail Industry.
The consumer retail industry in India is vast, diverse, and rapidly evolving, driven by a host of factors. This bootcamp helped our startups in navigating through the complexities of the Indian retail landscape and creating meaningful, lasting connections with target audiences.
Pathways to Progress: Conversations on Back to Bharat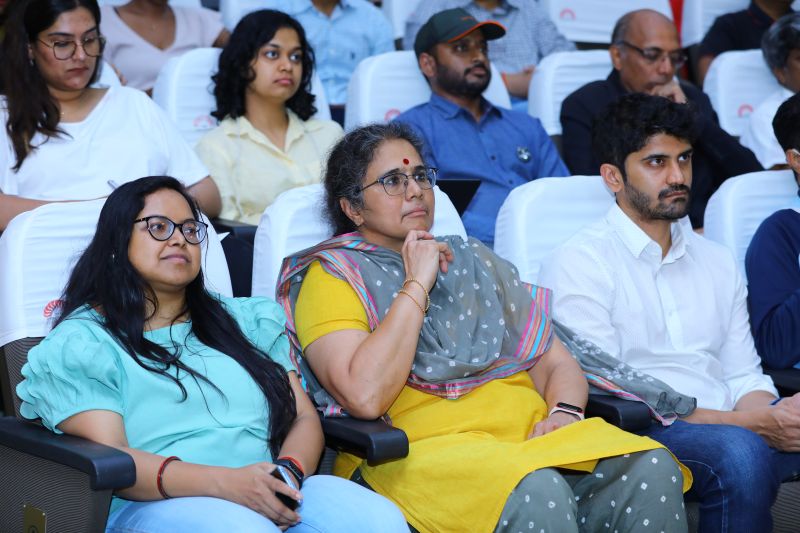 The value of focusing on grassroots impact and working closely with local communities to address real societal challenges is essential in social entrepreneurship.
This month, we welcomed audiences for a thought-provoking interaction on "Pathways to Progress: Conversations on Back to Bharat" which centers around the book "Back to Bharat- In Search of a Sustainable Future" authored by Nagaraja Prakasam, Partner, Acumen Fund & Mentor, NSRCEL. The book was also launched at the event
With the esteemed speakers on the panel, this engagement was an enlightening experience where the conversation delved into the ideas and concepts presented in Nagaraja Prakasam's book and explored pathways that could lead India towards a sustainable and prosperous future.
The speakers also emphasized the importance of building a supportive ecosystem that values and celebrates a social entrepreneur's work and how this can empower and encourage more individuals to enter the space of social impact!
Notable Speakers at the event included:   
Prof. Rishikesha T Krishnan- Director, IIM Bangalore,
Nagaraja Prakasam- Partner, Acumen Fund, Mentor, NSRCEL & Author, Back To Bharat – In Search of a Sustainable Future,
Kris Gopalakrishnan, Co-Founder, Infosys & Chairman, Axilor Ventures
Srikrishna Sridhar Murthy (Krishna)- Co-Founder & CEO, Sattva Consulting
Wilma Rodrigues- Founder & CEO, Saahas Zero Waste
Networking and Beyond at the Velocity Founders' Mixer!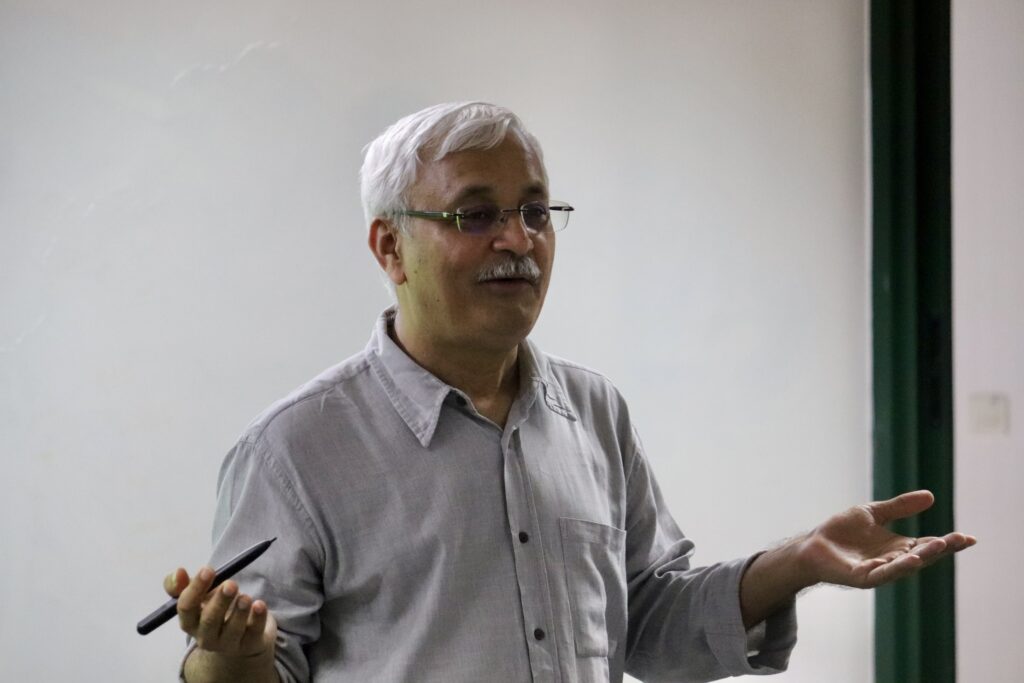 In August, we hosted 45+ entrepreneurs from across various cohorts of Velocity – the Early Revenue Stage Incubation Program at NSRCEL, for a Founders' Mixer that brought together the best of insights, learnings, and connections! Along with the mixer, the founders also got to tap into the nuances of networking in an insight-packed session led by Prof. Suresh Bhagavatula, Professor of Entrepreneurship, at IIM Bangalore where he took our entrepreneurs through the significance and strategies behind an effective and valuable network. By the end of the Mixer, the founders got to immerse themselves into meaningful conversations and leverage connections key to startup growth!