Over the past two months, NSRCEL has been at the forefront of growth-driven interventions that are aimed at bringing out the best in founders across programs. Here's looking back onto all that unfolded in NSRCEL!
Women Startup Program – Cohort 4 on Campus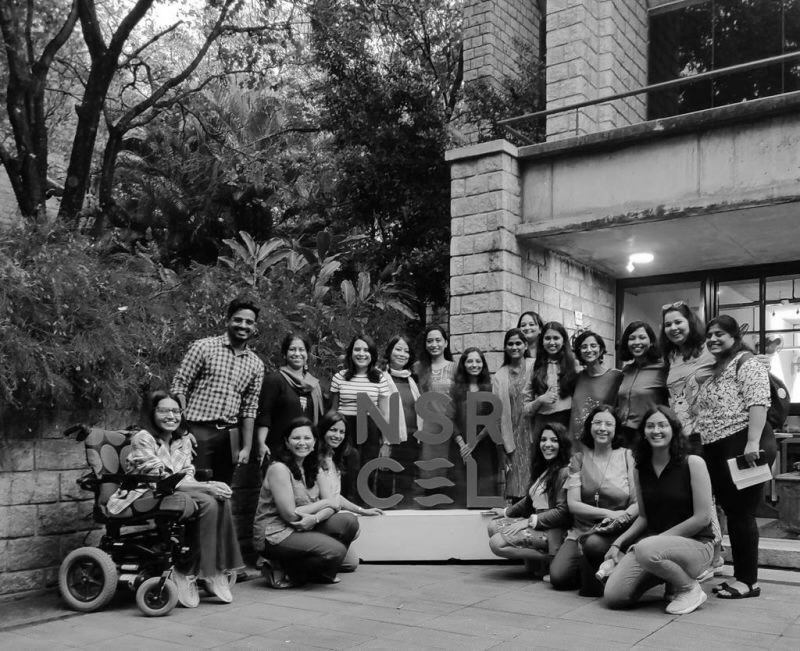 This month, we also hosted early-stage entrepreneurs from cohort 4 of the Women Startup Program for a week-long engagement at NSRCEL. Aimed at engaging the entrepreneurs with power-packed sessions delivered by industry experts and NSRCEL's mentors and also, giving them a first-hand experience of the IIMB ethos – these offline sessions were a first of its kind for this newly inducted cohort. This engagement impacted close to 300+ women entrepreneurs coming in from across sectors and various parts of the country!
Demystifying Digital Marketing – Bootcamp 2022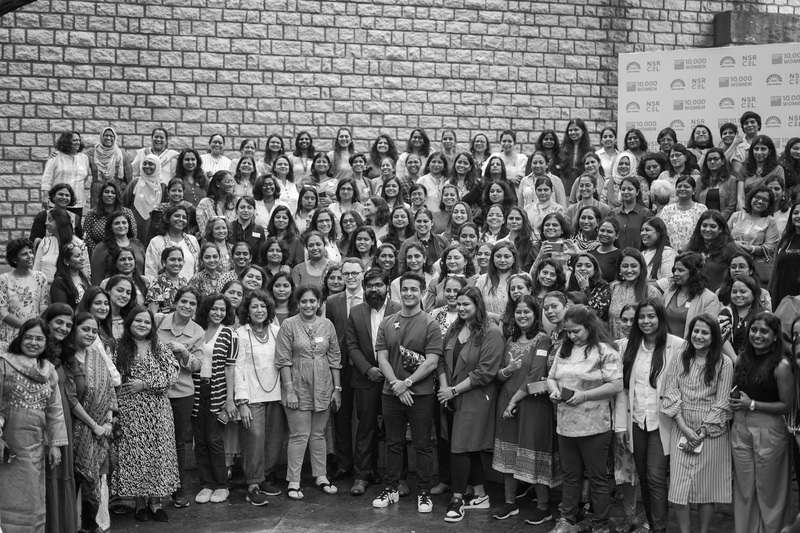 NSRCEL organized a founder-focused Bootcamp on Demystifying Digital Marketing on 11th and 12th November 2022 at IIMB. With close to 170+ women entrepreneurs from Goldman Sachs 10,000 Women, industry experts, and the senior leadership at Goldman Sachs coming together, the Bootcamp aimed at equipping the program alumni with insights that would help them navigate through the challenges of incorporating digital marketing within their organizations.
The two-day Bootcamp helped founders learn the nuances behind building a social media-driven brand, creating relevant content, using performance marketing as a measure of progress, adopting influencer marketing techniques, and much more!
Notable Speakers from the Bootcamp Include:
Pooja Dhingra, Founder, Le15 Chain of Patisseries and Cafes
Ranveer Allahbadia, Founder, Beer Biceps
Prahlad Kakar, Ad Guru, Director, Genesis Film Production
Sharan Hedge, Finance Creator, Finance with Sharan
Prakash Subramanian, Head – Growth Marketing, Reliance Beauty
Viraj Sheth, Co-founder & CEO, Monk Entertainment
NSRCEL Impact Orbit: Rural Bootcamp 2022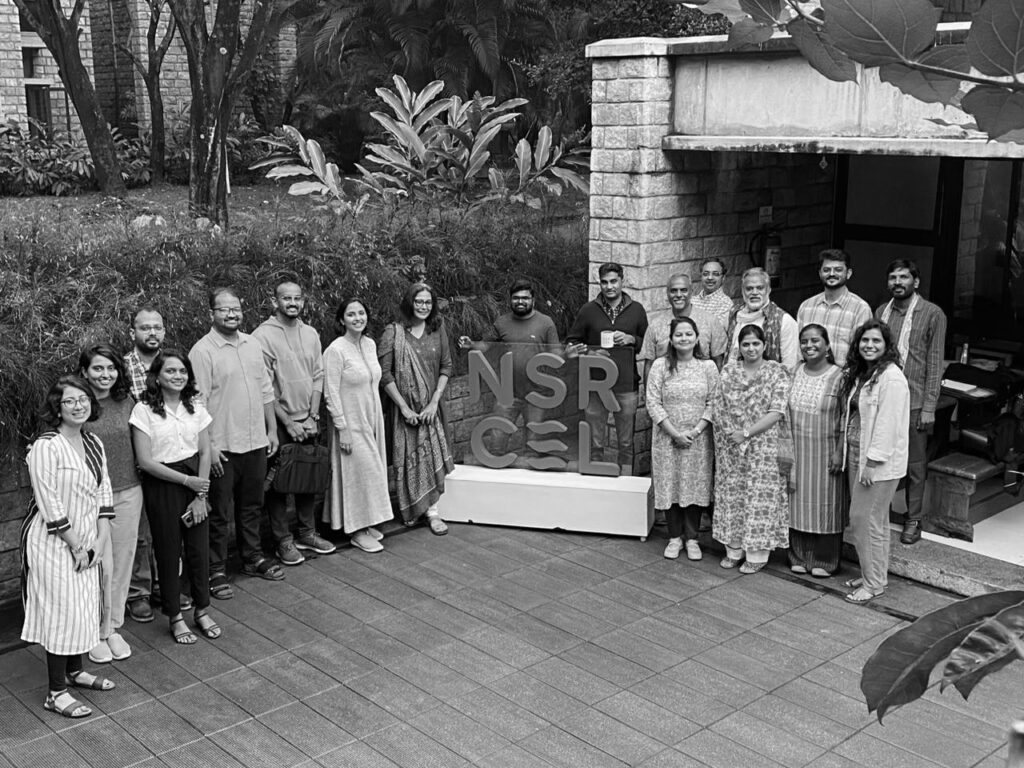 This month, we also welcomed the current cohort of entrepreneurs participating in the Rural Track of the Impact Orbit Incubation Program at NSRCEL. Nine ventures undergoing the incubation process at NSRCEL were invited for a 3-day engagement from the 23rd to the 26th of November 2022. This bootcamp aimed at helping these entrepreneurs tap into hands-on guidance and insights from industry experts in the space of Social Impact. With sessions directed towards helping these founders develop funding readiness, stable sales funnels, effective go-to-market strategies, self-awareness, implement the best set of insights in their impact journeys and support them as they begin their ventures.
Launchpad Cohort 22 – Valedictory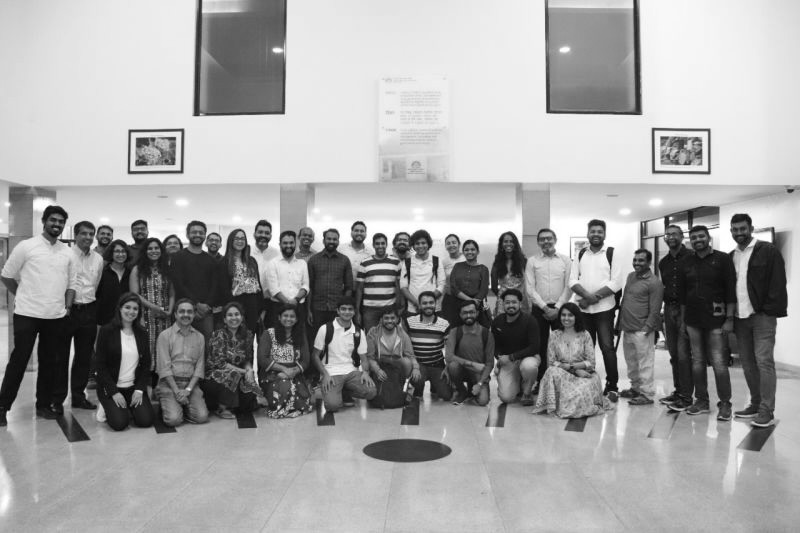 This month, we also welcomed the outgoing Cohort 22 of Launchpad onto campus for their valedictory ceremony. Coming from across sectors including DroneTech, SaaS, healthcare, robotics, waste management, and much more, the founders also got to tap into insights and learnings from our panel of expert mentors through subject area-based sessions and interactions with program alumni on key areas critical to their growth as startups over their two-day engagement at NSRCEL
Goldman Sachs 10,000 Women Cohort 15, 16, and 17 – Valedictory
We also hosted Cohort 15 of Goldman Sachs 10,000 Women at NSRCEL ahead of their valedictory ceremony held earlier this month. Solving key problems across areas including Healthcare, Information Technology, Gaming, Social Impact and much more, we look forward to seeing this cohort taking their businesses to the next level! Here's wishing them the best of luck!
NSRCEL Impact Orbit Demo Day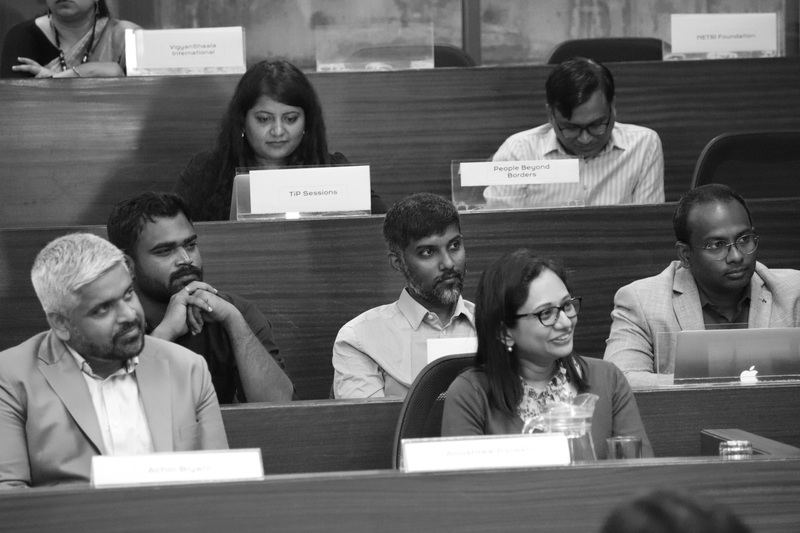 NSRCEL organized the program finale of Impact Orbit – the Social Incubation Program at NSRCEL on 15TH December 2022.
NSRCEL's Impact Orbit program, in partnership with Capgemini, supports tech-enabled social innovations and incubates early to growth stage For-profit and Non-Profit ventures with high-growth potential to build scalable models for sustained impact.
Kicking off the finale with a panel discussion on the nuances and approach behind blended finance and innovative financing models for social ventures, nine social impact ventures across the sectors of education, livelihoods, and environment presented their offerings to a panel of industry experts, senior leadership from Capgemini and various other ecosystem enablers.
Through Demo Day, the ventures were able to set the foundation for crucial partnerships and tap into opportunities that support sustained growth.
Mobility Incubation Program – Pitch Day 2022
This month, NSRCEL, in partnership with Maruti Suzuki India Limited, held a Pitch Day for the 2nd cohort of the Mobility Incubation Program.
With a mix of offline and online interactions, 20 ventures innovating in the space of Mobility pitched their market-disrupting solutions to a panel comprising NSRCEL mentors, senior leadership at Maruti Suzuki India Limited, and industry experts from the space.
The event also facilitated one-on-one mentoring sessions between the ventures and NSRCEL Mentors aimed at assisting these ventures and equipping them with much-needed insights that would help them enhance their business model and scale of innovation.
NSRCEL Bootcamp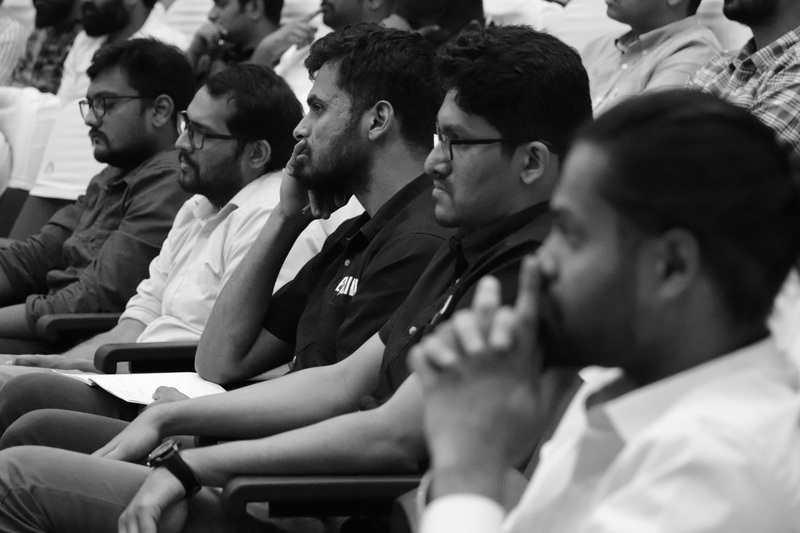 We also welcome 80+ entrepreneurs from across programs at NSRCEL for a two-day bootcamp on 19th and 20th December 2022 at IIMB. With a focus on the themes of funding and venture revenue, the entrepreneurs got to attend nine power-packed sessions delivered by industry professionals and NSRCEL alumni along with product demos and 1:1 conversations between entrepreneurs and industry experts
The bootcamp aimed at enabling founders to think on their feet and seamlessly navigate through the nuances of strategic positioning, revenue measurement, sales team hiring, building resilience, best funding practices, and much more.
This multi-sector bootcamp was a first-of-its-kind engagement with ventures across Velocity – the Incubation Program, Mobility Incubation Program, Sustainable Mobility Program, and the Emerging Businesses Incubation Program
Notable Speakers from the Bootcamp Include:
Avinash Saurabh: Founder – Aware, Founder – zoojoo.BE (NSRCEL Alumni), INK Fellow, BW 40 under 40
Kannan Gopalakrishnan: Adjunct Faculty – ISDM, Ex-Adidas, Nokia, HUL N-103
Prasanna Krishnamoorthy: Partner – Upekkha, Value SaaS Accelerator
Ankush Agarwal: Sr. Director Talent Acquisition & Corporate Operations – Zeta Pay
Baskar Subramanian: Co-Founder – Amagi Media Labs (NSRCEL Alumni)
Vikrant Potnis: Founder – FundEnable, Founder – Indian Academy of Venture Capital (IAVC)
Rishi Kulkarni: Founder-1Click and Co-Founder- Revvsales
Sameer Goel: Co-Founder Revvsales (NSRCEL Alumni)
Swapna Gupta: Partner – Avaana Capital, Kauffman Fellow
Parag Dhol: Partner – Athera Venture Partners
Aakash Shah: Partner – Peak Sustainability Ventures
Kailash Nath: CFA, AVP – Seed at Chiratae Ventures
.
Shaili Chopra at NSRCEL
NSRCEL also welcomed Shaili Chopra, Founder of She the People TV for a conversation with entrepreneurs across sectors at NSRCEL.
This conversation on Sisterhood Economy, a book authored by Shaili, gave our entrepreneurs a deeper look into the power of sisterhood, driven by determined women in India, and how this could harness the untapped economic potential within the country.