Swavalambane – Karnataka Rural Women Entrepreneurs Business Growth Program
Expand, elevate and excel 
Grow your business venture as a woman entrepreneur
NSRCEL has joined hands with Sanjeevini, Karnataka State Rural Livelihood Promotion Society to bring about a program that aims to build and support women owned non-farm businesses in rural Karnataka.
This program was founded with the objective to uplift existing women led ventures in Karnataka's Tier 2 and Tier 3 landscapes to elevate their businesses and generate local employment.
The participants will gain opportunities to build their enterprises into legal entities with proper business models, as well as improve their creditworthiness and expand their business.
This program is for women entrepreneurs from rural Karnataka who own or run SMEs (small or medium sized enterprises) who meet the following criteria:

You are a woman founder or key decision maker of your business

Your business or venture is led from Karnataka

Your business focuses on any non-farm activities, inclusive of product and services

You have at least one employee
OR 
Your GST number if your venture is a group organisation

If you have an existing business setup

Turn over for the last two COVID-19 financial years:
Unregistered Individual
INR 4 lakhs for Manufacturing enterprise
INR 3 lakhs for Service enterprise
Unregistered Group

INR 6 lakhs for Manufacturing enterprise
INR 5 lakhs for Service enterprise
Registered large enterprises

INR 15 lakhs for Individual entrepreneur
INR 12 lakhs for more than one entrepreneur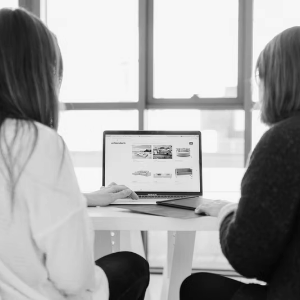 Customised Support
We will extend support customised to grow your business in the required functional area.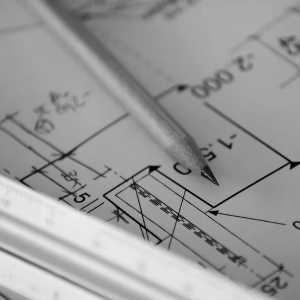 Knowledge
We will help you grasp a comprehensive understanding about different business functions.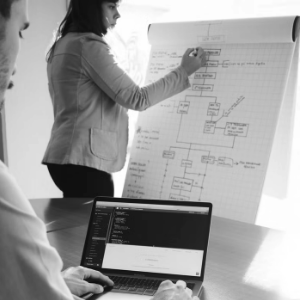 Need Assessment
We will thoroughly understand your venture profile and identify all the business growth requirements.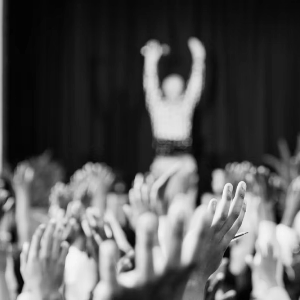 Access to Networks
We will provide you with access to Sanjeevini and NSRCEL's network of mentors, ecosystem experts.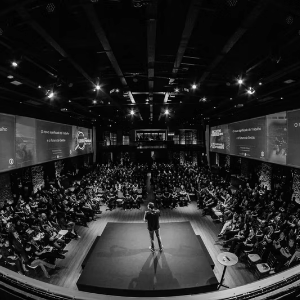 Facilitate Registrations
We will help you apply for registrations and certifications if required.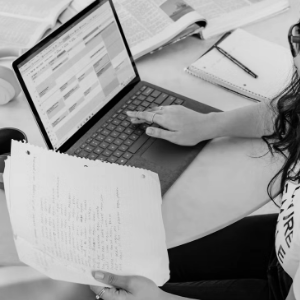 Training
We provide professional training from industry experts and reputed professors to upskill your capabilities and business calibre.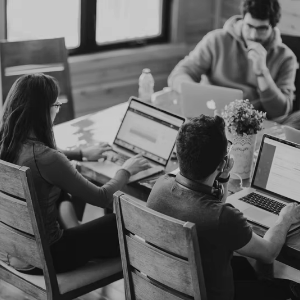 Mentoring
We will work towards supporting your individual venture in strengthening the areas of weakness and aim at overall improvement.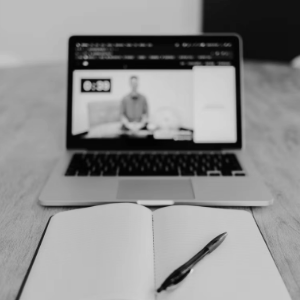 Market Linkages
We provide exposure to the insights from the market linkages in other parts of the country.
Access to Funds
We offer you the opportunity to access funds from the program and other alternate sources of finance.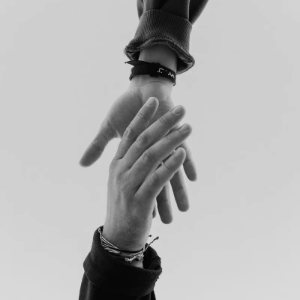 Rewards
After the completion of the training programme, the enterprise presenting the best Business Growth Plan will be awarded with rewards ranging from Rs 3 Lakh to Rs 15 Lakhs.
In your one-on-one interview, we will be looking at the following:
Knowledge and involvement of the woman founder
Factual correctness about the business
Interest and reciprocity of the founder to grow the business
Physical Inspection of the Enterprise
All of the founders who fit the eligibility criteria and qualify through the interview will be included in the cohort.
Enterprises Ineligible for Incubator Support
Agriculture and primary production / aggregation activities
Backyard activities (like backyard poultry, pre-preparation activities of weaving like warping, bobbin winding etc.)
Trading/retail enterprises
Enterprises not compliant with minimum health and safety standards
Enterprises not compliant with environmental safeguards
Enterprises operated by the NRLM/NRETP/NULM/DDU GKY Project staff
What is the focus area of Swavalambhane- Karnataka Rural Women Entrepreneurs Growth Programme?
This programme helps the rural women entrepreneurs to scale up your business. We are focusing on the businesses engaged in non-farm activities.
Do I need to relocate to Bengaluru to get support through this program?
Ofcourse not, we are coming to your location to help grow you grow your business. You need not relocate.
Do I need to come to Bengaluru for any part of the program?
You may need to come to Bengaluru once in the entire duration of the program. We will give you more than a month's notice if we need you to travel at any point.
What should we expect in this program?
We will be working with you in this program; hence, we will try to understand you as an entrepreneur, your support systems, your ventures requirement. Together with you, we will create a growth roadmap for your venture and ways to achieve that growth.
Who amongst the team should register?
The founder / entrepreneur should register and will be the primary contact person.
I am a part of Self-Help Group (SHG) can I apply?
Yes, we encourage you to apply even if you are part of the SHG.
Can I apply as a SHG or a group organization?
Yes, both individual as well as group organization can apply for this program.
Do I have to be a Sanjeevini/ NRLM supported enterprise?
No, you do not have to be Sanjeevini/ NRLM supported enterprise.
I am not registered as an entity, can I still apply?
Yes, even if you are not registered as an entity but have some product and revenue, please apply.      Helping you get legally registered is also part of the program.
I do not have employees, but my enterprise is operated by project staff, am I eligible?
No, only enterprises which are operated by the entrepreneur, or the employees of the venture are eligible to apply.
What are non-farm activities?
Non-farm activities mean any non-agricultural and non-husbandry/ animal farming activities. Thus, does not include poultry business or direct agricultural processing businesses.
Can I submit more than one application?
We encourage you to think through and submit only one application.
I have two businesses; can I apply for both?
Yes, you can apply for both the businesses, however, we might choose only one if it qualifies all the criteria.
What is the last date of application?
The last date to apply is 03 December 2022. We will not be able to extend the deadline further.
Where can I find the programme schedule?
The details of the programme schedule will be shared with you once you are shortlisted for the programme.
Whom should I reach out to for any queries?
You can write to us at karnatakawomen@nsrcel.iimb.ac.in and we will respond at the earliest. 
How do I know I have been selected?
The team will call you.
Also, you can login with your,
Username – Your Email ID.
Password – Sent to your Email ID after the submission of the application 
How many members of the enterprise will be eligible for training under this programme?
All the founders will be eligible for training.
What are the rewards given under Challenge fund?
At the end of the programme the Participants will have to present their Growth Plan to the panel. The best Growth Plans will stand chance to win rewards from 3 Lakh to 15 Lakh rupees as grants and soft loans