We need to identify a law firm that can draw a vendor agreement". "We need to learn how big box retailers operate". "We need funding immediately".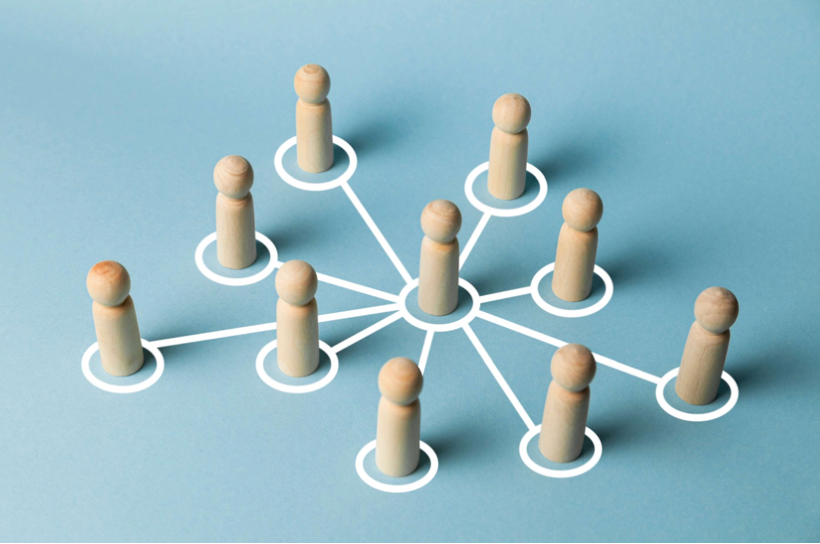 Image credit: shutterstock_1673894872
Each of these needs of an entrepreneur is unique, forcing them to draw upon the expertise of very different people. Where in the world do we find them? Who would be willing to forge an introduction? How can we rely on others to help us think through this?
A network is a web of mutually beneficial relationships with individuals and groups inside and outside your organization that you and your team need to succeed. These are people who help you think outside the box, get the job at hand done, and grow as both an individual and professional. There are three important types of networks that entrepreneurs should focus on:
1) Macro: People who you can tap on a month-to-month, quarter to quarter/ year or year market to help build your strategic perspective
2) Micro: People who you may want to lean on day to day/week to week/month to month to address organizational concerns
3) Mega: People who fuel your personal growth with big and small nudges that help you make the necessary changes in realizing your full potential.
Each of these networks plays an important role in driving startup success. The macro network helps you zoom out, think big, and focus on the overall context. For example, individuals outside your industry or from another region can help extrapolate you from the minutia that we often get caught up in while running a business. They broaden your thinking, identify emerging trends, and explore new opportunities. Think of them as your telescope that fosters strategic thinking. The micronetwork helps you get the job done.
As entrepreneurs, this is our core team, the people within the industry, and the organization who ensure the day-to-day operations are seamless. They may include partners with whom you are collaborating, competitors by whom you are inspired, and of course, the internal key individuals who are responsible for operations. Think of them as your microscope that helps with strategy execution. The third and final network is the mega network which is often the first to be compromised due to limited time, energy, and bandwidth.
Entrepreneurs need individuals who can challenge them to move in a new or elevated direction, while encouraging them to unlearn and relearn when needed. As a startup evolves, so must the founder, and having individuals who can guide you in taking your leadership journey to the next level is imperative. Think of them as your mirror.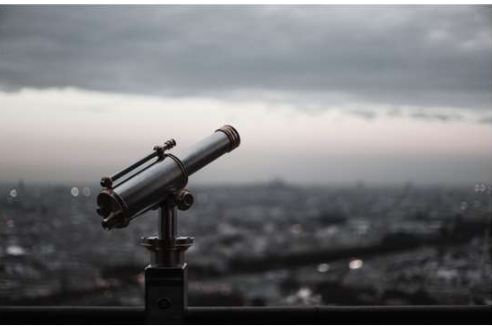 Photo credit: Mathew Ansley, Yassine Khalfalli and Михаил Секацкий
One of my favorite exercises with founders is to ask them to list the top 10 people they would typically talk with if they were trying to develop or refine a new idea. I then ask them how many are:
• Completely disconnected from your industry or expertise?
• Outside of your business unit or your company?
• Live and work in another country or are from a different ethnic background?
• Women or members of the LGTBQ+ community?
• Teenagers or individuals over the age of 65?
The breadth of a network refers to how diverse your network is. A helpful exercise is to map each of your networks to determine where your strengths lie, and where there might have missed opportunities and then determine how best to address them. Consider throwing the net wider, broadening the range of the people you include, their backgrounds, expertise, and lived experience.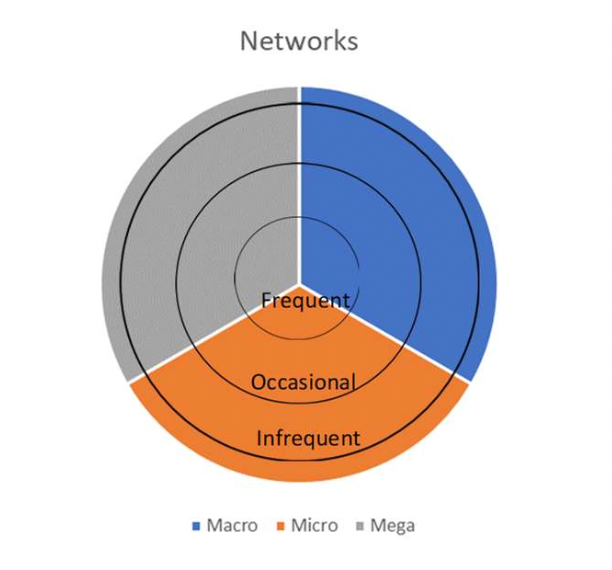 For instance, your network could include someone who stretched your thinking, inspired you to be more creative, or supported your evolution into an entrepreneur. Perhaps, a former professor whose latest research has influenced your way of approaching problems. Or maybe an acquaintance who pursued a career in ballet from where unfamiliar ways of practicing excellence can be borrowed. Individuals from all walks of life can help you succeed, so long as you have the humility to learn from them. Next, let's talk about depth.
Here are 3 simple steps to deepen your networks:
Grab Lunch: If there is a fellow entrepreneur whom you admire from afar but barely know, share a meal with them. Learn more about their background, take an interest in their journey, from where they came and where they aspire to be. You might be surprised by how different your paths have been in reaching the same place or how similar. Either way, you would have deepened the engagement.
Grab a virtual coffee: Schedule a virtual coffee, in which there is no other agenda other than to forge an introduction. Make sure you are creating a virtual presence that makes them feel connected by looking into the camera, actively listening, and drawing connections to or building upon what is being shared. You don't always have to be pitching. This gives you the opportunity to tap into various perspectives and learn.
Grab a pen and acknowledge the support of those who have helped you: Whether it was a colleague or a friend, send them an email, write a note, or call them up to express your gratitude for the time and energy they invested in you. I have reached out to former bosses, years later, when I was convinced, they had probably forgotten who I am. Much to my surprise, they were simply thrilled to hear from me. It strengthened the relationship and helped me grow as an entrepreneur. How can we leverage networks to our advantage? Let's imagine for a moment that you have a beautiful mosaic of the most diverse individuals with whom you share a meaningful connection and can leverage for your own and your team's success. Are you feeling too shy to ask for help? Are you hesitating in making the call? Does the request make you uneasy? I have found many entrepreneurs are more comfortable in building a network than actually using it. It feels manipulaƟve, political, and even selfish. If this is something you experience, allow me to offer three tips:
Let Go of the Ego: Feeling dependent on others can be disconcerting initially. But having the humility to acknowledge that you don't know everything is a great way to grow. By reaching out to your network, you are not less independent but rather more learned and better connected. 2. Focus on the Greater Good: Leveraging your network for the benefit of others is sometimes easier. By creating a degree of separation from yourself it feels more altruistic than selfish. Focus your attention and energy on how helpful your network might be to someone else. Being driven by the well-being of your team or the future of your customers, are, for instance, worthy stakeholders to leverage your network for. Remember, it's not always about you.
The more you give, the more you get: Being generous pays off. So be responsive and reciprocate requests to leverage your network. By doing so, the network becomes more dynamic, rather than a rolodex collecting dust. It's like any other muscle. The more you exercise it, the stronger it gets. So consider being generous to build and perpetuate a virtual cycle. Networks are crucial in enhancing your performance and growth as an entrepreneur. You must build diverse and deep networks that you can leverage for not only your success of but also for your team. You will be all the richer for it!
---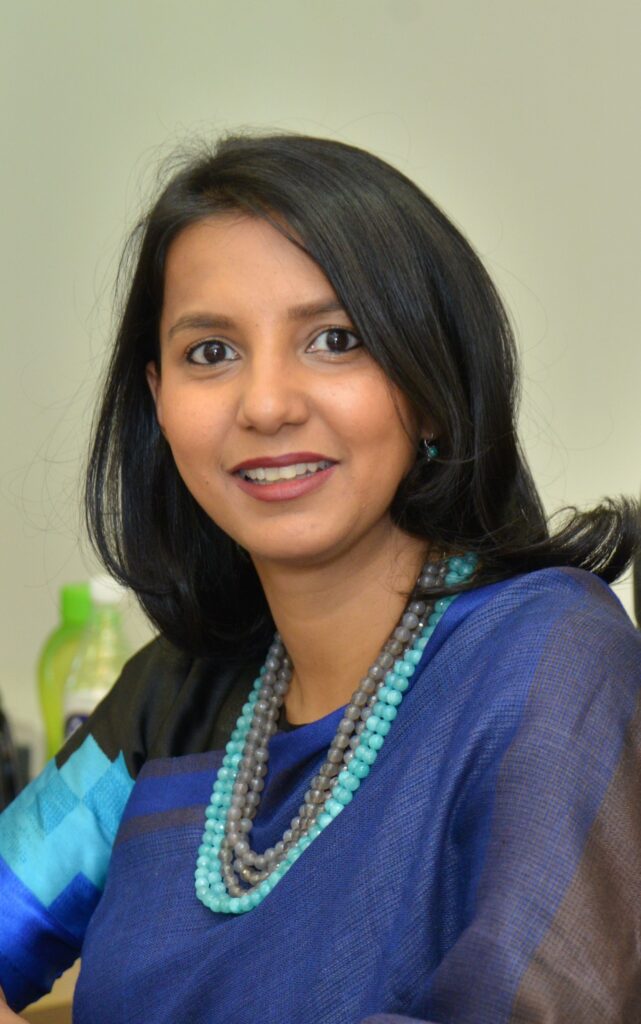 Authored by Nupur Arya
Nupur is a Senior Global Facilitator with Harvard Business Publishing where she delivers transformaƟve leadership development programs in partnership with HBS faculty and HBR authors for CXO-1 executives. She currently serves as the Chief of Strategy & Staff and Board Advisor at India's largest entertainment company where over the last decade, she has held a variety of leadership roles including, Head of Corporate Finance, Business Development and Brand Management. Prior to joining IAL, Nupur spent the first half of her career in global Private Equity and Investment Banking roles. She worked with the IFC in New Delhi, Lehman Brothers in New York and Nomura in Hong Kong where she was Head of the Structured Credit Syndicate and Secondary Trading business for Asia Ex Japan. Nupur is an alum of Harvard Business School and Brandeis University. She is a mentor at NSRCEL where she mentors young founders in the space of social impact, fintech, retail and other sectors.