Meet the #StartupsOfNSRCEL making waves across the ecosystem with their innovative solutions!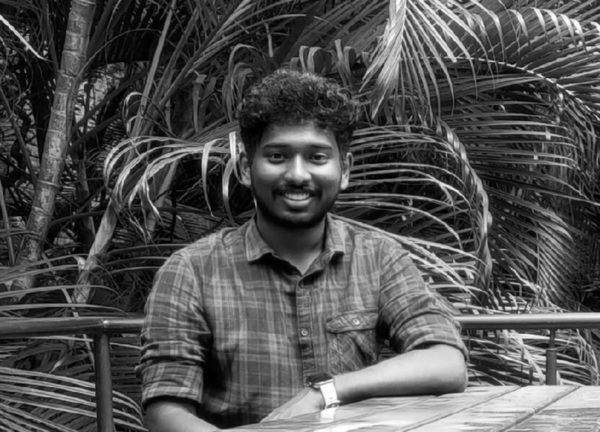 Anirudha PL, CEO, Neural-i, one of NSRCEL's Student Entrepreneurship ventures was awarded the Indian Achievers' Award for Young Entrepreneur 2022 by the Indian Achievers' Forum.
Neural-i is a venture that specializes in developing Intelligent AI-based software solutions that assist with digital pathology diagnostics. The venture brings the best of digitalization, automation, and analytical intelligence to help pathologists and researchers arrive at accurate diagnostics and deliver quality care for pathological illnesses.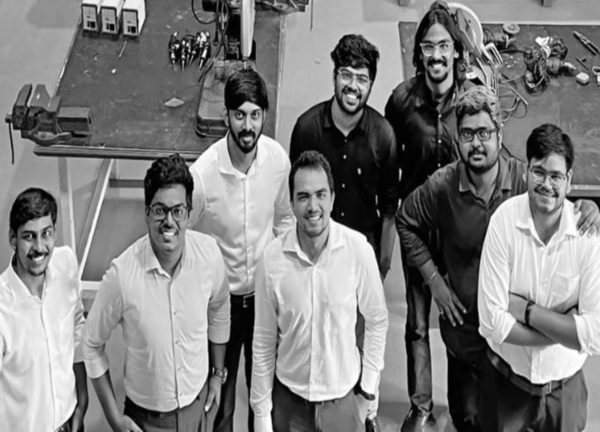 Here's congratulating Abhinava Rizel, a startup incubated at NSRCEL, for raising USD 25 million in an investment round with MM Forgings Limited!
Founded by BVN Madhu, Karthik Donthula, and Shivam Bhatia, Abhinava Rizel develops high-efficiency motors that significantly reduce Energy Consumption and Carbon Emissions by around 20%, thus contributing to efficient consumption of energy. The startup is on a mission to develop Electric Vehicle Power-train technologies that will help the Automotive Industry move towards a better and sustainable future.
🚨 Know more here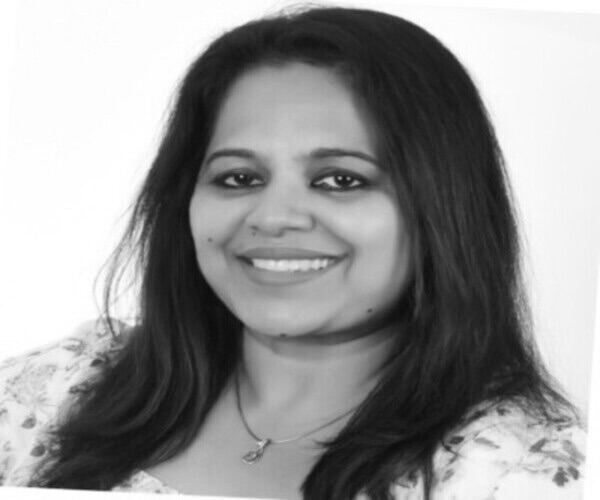 Introducing you to Elizabeth Jean Thomas, founder of PhonoLogix, a startup of NSRCEL from the Women Startup Program and winner of She Loves Tech India 2022, one of the Largest Startup Competitions for Women in Tech.
PhonoLogix is a healthcare startup that offers Speech and Language Therapy, Voice & Stammering Therapy, Therapy for Social Communication, Occupational Therapy, Special Education, and Counselling Services online for children and adults in India and overseas. PhonoLogix looks at making speech and language therapy accessible and affordable across geographies.
🚨 Know more here
Meet the market-disrupting brands of NSRCEL recognized as the Top Challenger D2C Brands of India by YourStory India. Coming from across programs including the Emerging Businesses Incubation Program, Women Startup Program, and the Goldman Sachs 10,000 Women Program, these brands are taking the D2C space by storm with their consumer-centric offerings:
Some More Foods
Founded by Deepa Muthukumarasamy, Some More Foods is a startup from the Emerging Businesses Incubation Program. The venture offers millet-based food products including noodles, pasta, cookies, and baby food. With minimal processing and functional and nutritive ingredients, Some More Foods looks to bring the best of traditional foods and the present food culture to promote eco-friendly, wholesome, and organic nutrition
Nutty Fox
NuttyFox is a brand focused on creating high-nutritional clean-label snacking options for its consumers using Indian crops. An incubatee from the Emerging Businesses Incubation Program. Nutty Fox believes in creating snack products that are truly free of artificial flavors & preservatives. Founded by Subhashish Bharuka, Nutty Fox aims at revolutionizing the art of smart snacking.
LeafyAffair
Leafy Affair – a venture Women Startup Program, is a brand that brings together the best of nature, art, and fashion through her line of preserved flower jewelry. Through Leafy Affair, founder Supriya Donthi has set out to help you boost your fashion game and fuel your fashion needs sustainably.
Amrutam Ayurveda
An alumnus of the Goldman Sachs 10,000 Women Program, Amrutam Ayurveda – co-founded by Stuti Gupta, caters to the needs of a global community that seeks natural wellness through an ayurvedic and natural lifestyle through its range of health and personal care solutions derived from Vedic texts that encourage a natural, clean, and ayurvedic lifestyle
KuKClean Foods and Consulting
Co-founded by Kirti Yadav, KuKClean Foods and Consulting is a plant-based marketplace incubated through the Women Startup Program at NSRCEL. KuKClean curates clean label, wholesome consumables for health-conscious Individuals. KuKClean's products are free of chemicals, preservatives, dairy, and sugar-free. KuKClean has its sights set on bringing a plate level change across Indian Households
The Original Knit
The Original Knit is a women-run needle to e-commerce startup led by 400+ crafters across Punjab, Himachal, and Delhi. Founded by Kanchan Vaidya, The Original Knit's range of baby apparel and crib accessories incorporates the hues of playfulness, uniqueness, and top-notch quality to deliver wholesome experiences across the country. The Original Knit is a part of the Women Startup Program.
Kesar
Kesar is a mithai boutique known for its gourmet sweets. Based out of Jaipur and serving locations across the globe, Kesar is an alumnus of the Goldman Sachs 10,000 Women Program. Kesar's offerings are infused with contemporary and international flavors and are customized as per requirement.
Boujee Beauty
Boujee Beauty is a Pune-based beauty brand. with a 100% vegan makeup brush range. Boujee Beauty looks to bring the best of affordable luxury cosmetics to households all across. This startup from the Goldman Sachs 10,000 Women Program is a gender-neutral brand that specializes in vegan makeup brushes and cosmetics that suit all skin-tones
Canebot
Canebot is an Agro-Based Farm Direct Company in the organized cane juice sector. The company aims towards transforming Sugarcane Juice into a hygienic lifestyle beverage. It signifies the synergy between Culture and Technological Advancements aimed at creating an organized Sugarcane Juice Industry. Co-founded by Milind and Kirti Datar, Canebot is a venture incubated at NSRCEL.
Vama Leathers
An alumnus of the Goldman Sachs 10,000 Women Program, Vama Leathers manufactures eco-friendly and hand-made pet accessories for dogs. Vama's line of products ranges from Dog Collars, Leashes, Harness, Beds, Toys, and much more! These products are handcrafted by rural artisans across the country. Vama Leathers is currently a part of the Women Startup Program at NSRCEL.
B'Infinite
B'Infinite is a brand that specializes in crafting fluid, versatile, and trendy high street clothing. Founded by Avani Kabra, B'Infinite has set out to help fashion enthusiasts curate wardrobes that they enjoy.
Aujjessa
Aujjessa is a clothing label specializing in Indian Women's wear. Through its offerings, Aujjessa looks to explore avenues of creativity through its use of traditional Indian crafts. Co-founded by Aishwarya Priyadarshini, this venture from the Goldman Sachs 10,000 Women Program closely works with traditional artisans to bring the best of fashion and sustainable art forms to wardrobes all across at affordable prices.
Just Bumm
Just Bumm offers organic reusable diapers for babies within the age group of 0-3 years. Founded in 2020, this venture from the Goldman Sachs 10,000 Women Program, offers a wide range of vibrant cloth diapers made of GOTS Certified 100% organic cotton and hemp used as core absorbent materials.
India Fish Co
Based out of New Delhi, India Fish Company was founded with the mission of bringing some of the finest and most authentic dishes from across the country to your plate. India Fish Company offers a variety of raw, semi-cooked, and cooked fish and seafood and wishes to make these delicacies accessible to customers across Delhi and other parts of North India. India Fish Co. intends to disrupt the market by extending its offerings to include products and condiments such as marinades and sauces in the retail space.
Mitti Se
This personal care brand offers organic and effective skin care, hair care, and cleaning products. Packed with nature's best ingredients, Mitti Se – a venture from the Goldman Sachs 10,000 Women Program, helps you lead an eco-friendly lifestyle by offering safe and natural alternatives to daily-use products otherwise packed with harmful chemicals. Through its zero-waste manufacturing processes, Mitti Se works towards helping consumers lead a sustainable way of life.
COS 1Q
COS IQ is an intelligent Skincare brand that aims at revolutionizing the Indian skincare industry by empowering women and men across India with the confidence of healthy skin. With its focus on offering skincare with integrity, COS IQ uses effective clinical technologies and clean ingredients to curate products that show visible results. COS IQ is an alumnus of the Goldman Sachs 10,000 Women Program.
🚨 Know more here